Concept
In the 1970s, Europe, Europe, Japan and other countries with earlier urbanization development, the problem children became more and more serious. After hundreds of experts, they were finally studied by Dr. J. Ayres of the University of Southern California in 1972. Put forward the theory of sensory integration. Sensory integration is the effective use of the human body in the environment, from the outside to obtain different sensory information (visual, listening, smelling, smelling, touching, vestibular and ontological, etc.) into the brain, the brain processes the input information and makes The ability to adapt to reactions. Insufficient sensory integration or sensory integration disorders can affect the coordination of various functional areas, sensory organs and the body of the brain, causing problems in learning and living.
Balance is the foundation of human action
The ability to balance mainly comes from the function of the skeleton and central nervous system, and the semicircular canal in the middle ear constitutes the identification of the nervous system to coordinate the body and gravity. This ability development begins with the maternal fetal position change. The newborn child can be stood up by lying down, turning over, sitting seven times and eight climbing, and then flexibly manipulating the size of the muscles. These are the foundations of all actions.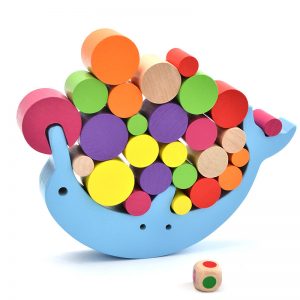 Poor balance, will form a station without standing, sitting without sitting, easy to fall, holding things unstable, walking against the wall, upset, restless, inattentive, poor interpersonal relationship, aggressive, even Due to the imperfect development of the central nervous system, affecting the development of language ability and the organizational judgment of the left brain, the logic ability is in chaos.
Balanced training
Balance table: Stand on the balance table with your feet or one foot, use your hands to do the ball and keep the body balanced. Strengthen vestibular stimulation and strengthen body balance.
S-shaped balance beam: The balance beam is placed at a high or low direction or left and right. The child stands on the balance beam, his hands are flat and his head is raised and his chest is alternately forward. It helps to strengthen the building and balance of the child's proprioception.
Balanced building blocks: Parents give children a lot of blocks of various shapes, so that children can stack these blocks together. The higher the stack, the better. When children are superimposed, parents should instruct the child to stack as slowly as possible, which will stack higher and alert the child to balance. The superimposed balanced building blocks not only makes the children's attention more concentrated, but also coordinates the coordination of the hands and eyes, which invisibly strengthens the child's sense of balance.