OAK featurers:
In the long-term growth of oak and cold weather, wood is slow to grow due to climate, and the texture is uniform and close. The oak grows with obvious annual rings, clear annual rings, beautiful and unique texture. The wooden literary arts have a strong decorative effect, which can be matched with a variety of decorating styles. The oak furniture made of oak has a noble and elegant style. The high density of oak wood makes the impact resistance of oak far more than that of other tree species. It is a good tree for furniture manufacturing.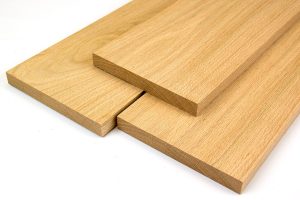 How to identify OAK
About the texture: Oak wood has a high density and a tight texture. Toys made of oak are heavier than other toys made of wood.
About color: Naturally grown oak is mainly composed of red oak and white oak. Both oak wood cores are yellowish brown or reddish brown. When buying oak toys, you can carefully observe a small amount of paint or use grease protection to compare the solid color of the wood.
About wood grain: Oak due to the growth environment factors, the external natural environment changes factors are small, the quality of the oak toy surface is clear and smooth, and the wood grain distribution is relatively uniform and natural. The fake oak toy texture is rather messy.