Pine featurers:
The color is natural, maintaining the natural color and fragrance of pine, and the texture is clear and beautiful.
The shape is simple and generous, the lines are full and smooth, and the quality is good.
Practical and durable.
Strong elasticity and permeability, good thermal conductivity and easy maintenance. The growth cycle of pine is long, the annual rings are fine, the texture of the wood is flexible, the oil content of the trees is low, and the distribution of the yin and yang colors is uniform.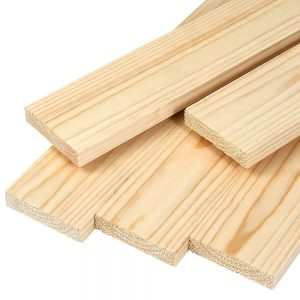 Birch featurers:
1. Birch furniture is easy to process, resistant to use and durable.
2. Birch annual rings are slightly obvious, the texture is straight and obvious, the material structure is delicate and soft and smooth, and the texture is soft or moderate. The bark is also more flexible and beautiful.
3. Birch is flexible, easy to crack and warp when dry, and not wear-resistant. Good processing performance, smooth cut surface, good paint and gluing performance.
Beech features:
1. Hard material, impact resistance. With wood color, hardness and texture advantages. In addition to these advantages, compared to other woods, beech is particularly load-bearing and resistant to compression.
2. Durable: If the environment where the beech furniture is placed is relatively dry, they will not be deformed, and it also has the characteristics of durability.
3. Good-looking appearance: The beech wood is even, the texture is beautiful, the color is soft and smooth, which can give people a pleasing feeling.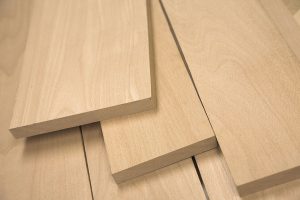 Lotus features:
1. The wood is fine and hard, the texture of annual rings is clear, and it has good antiseptic property. The color is warm and moist, and the appearance is beautiful and comfortable.
2. The wood is delicate and hard, it is not easy to deform for a long time, the color fastness is high, and it is not easy to fade. It is not easy to be injured during use, and the smoother it is, the better the corrosion resistance and long service life.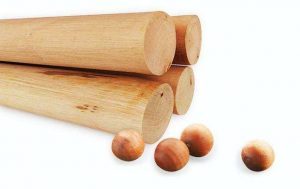 OAK featurers:
In the long-term growth of oak and cold weather, wood is slow to grow due to climate, and the texture is uniform and close. The oak grows with obvious annual rings, clear annual rings, beautiful and unique texture. The wooden literary arts have a strong decorative effect, which can be matched with a variety of decorating styles. The oak furniture made of oak has a noble and elegant style. The high density of oak wood makes the impact resistance of oak far more than that of other tree species. It is a good tree for furniture manufacturing.